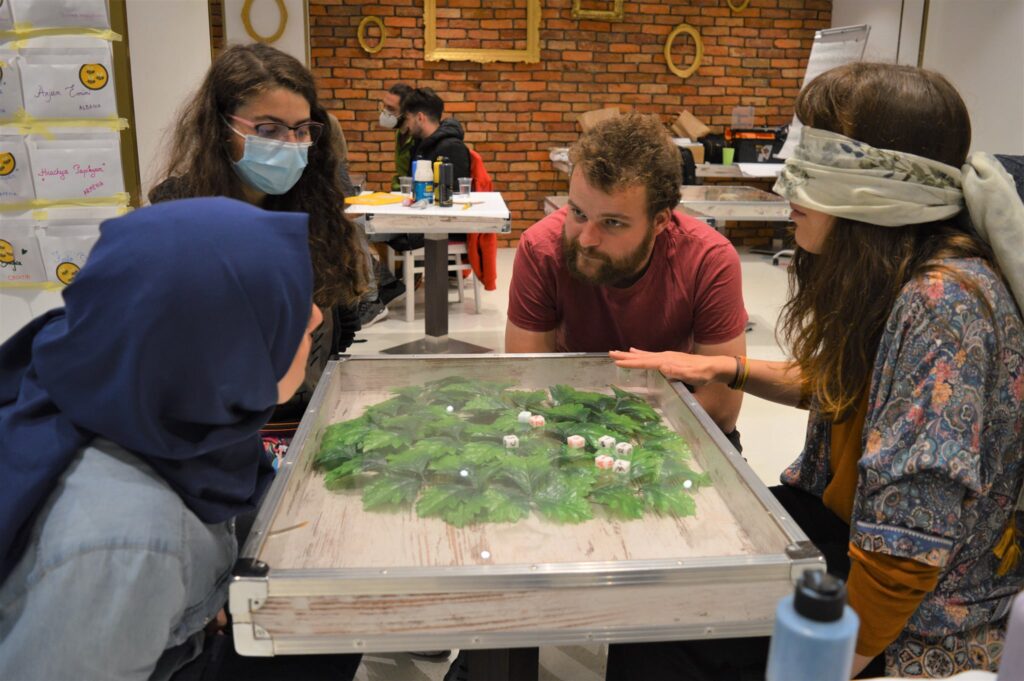 The activities and workshops organized by OAZA were focused on self-awareness, handling stressful situations, leadership and management skills, adaptability to different situations and a sense of care about others. The training was lead by Croatian trainers Filip Brničević, Sabina Morosini-Turčinović and Petar Turčinović live in the conference room, and online by Zoltan Hosszu from Hungary. The participants had the chance to experience and learn about teamwork, presentation skills, leadership styles, designing emotions, and other things useful for a modern leader. They also had an amazing opportunity for networking, and starting friendships that may last long after the course. 
With every workshop the participants learnt new skills, learned how to be patient and to work together as a team. As an example, we had the "Desert simulation"- exercise implemented by Petar. This activity was about surviving a plane crash in the desert. They got a list of subjects that would help them to survive the plane crash. So they had to make a list of important useful things they needed to "keep", first a list for themselves and then a group list. With eliminating things from the list, they had to work and make decisions together. 
Another interesting activity  was the "Sugar cubes" exercise led by Filip. In this session the participants had to work together in small groups creating words from letters written on sugar cubes (imagine scrabble but with multidimensional sugar cubes). The difficulty was that the person in charge of "writing" the word  was blindfolded and had to listen to the instructions of other group members. To make things even more difficult, the sugar cubes had to be placed on top of another, like a tower. 
In their free time, the trainees had a tour at the fascinating old part of Zagreb, and were hanging out in the hostel "TimeOut" where they were accommodated. Some of the treneers had a morning routine, where they practiced meditation, while others were enjoying breakfast and coffee at the "Time Out" lounge. For lunch and dinner, they went to the Joyful Kitchen, which is a social enterprise established by OAZA that serves healthy vegan meals. 
According to our future Joyful Leaders, all the activities were  great, especially the online presentations held by Zoltan.  He gave a lot of time management tips that could be immediately implemented in one'sprofessional and even private life.
Thanks to the training course, the trainees got inspired to work on becoming a great leader, to be more enthusiastic and motivated – to put things simply, to become a better version of themselves. The activities also helped them gain a different perspective of their behaviour, goals and habits. After their experience in Croatia, the participants reported a greater level of discipline in their personal and professional life. Last but not least, new friendships were made.   
This was a one week project that hopefully made a difference in the lives of the future Joyful Leaders. We were really happy to have hosted the training course again. Also this year, we educated and inspired the new generation of leaders, and we hope they enjoyed being part of the training course.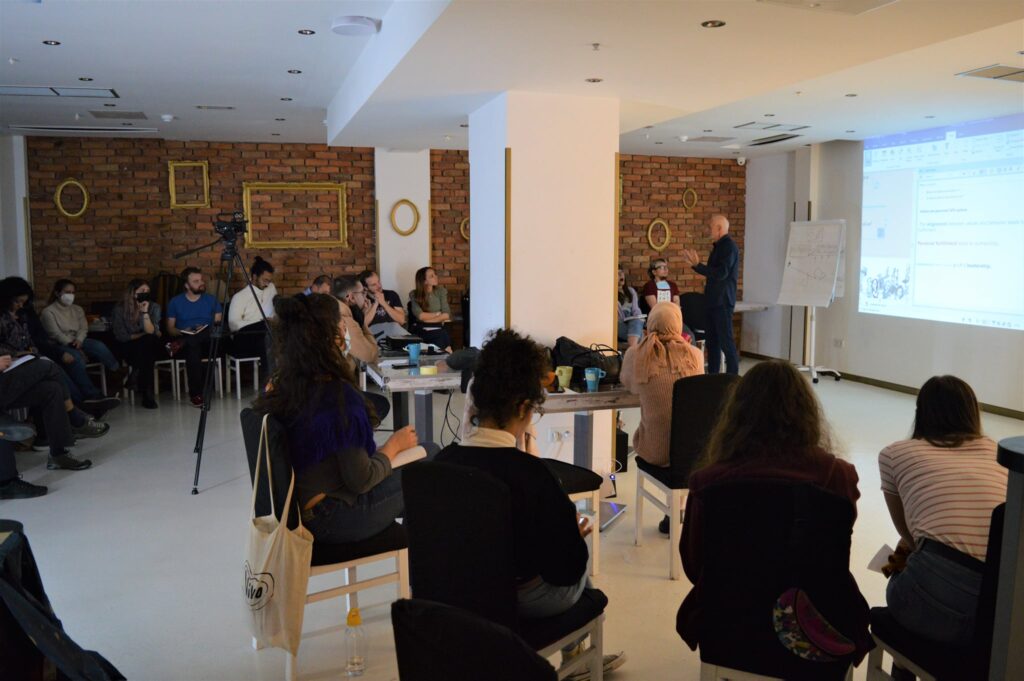 Author: Marija Tofilovski European Solidarity Corps volunteer