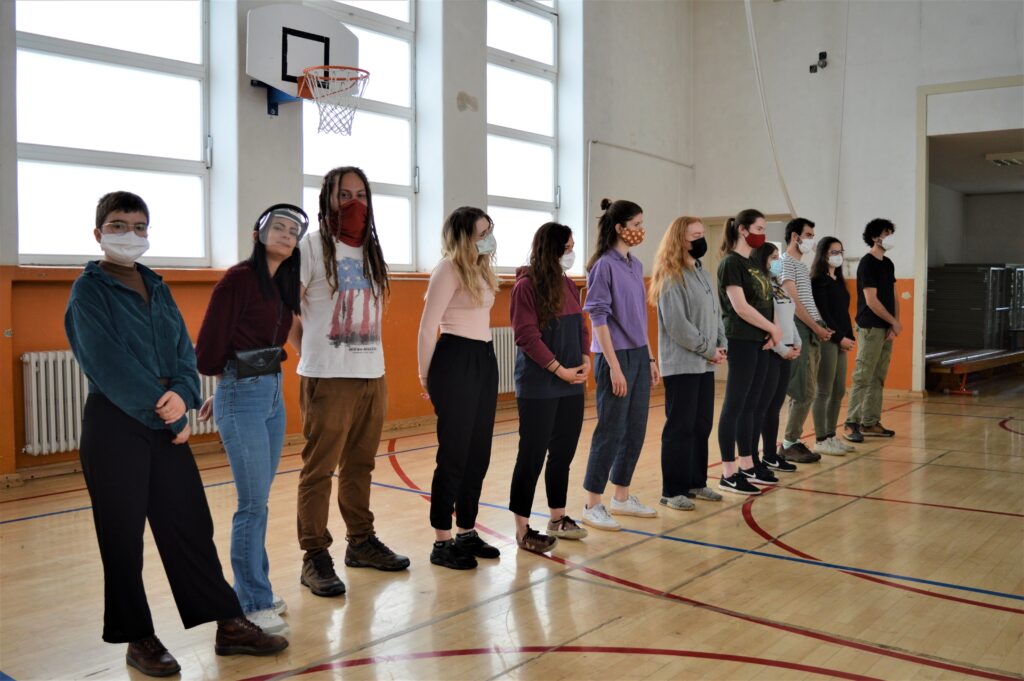 7. Eleni, Greece
Hi, I am Helen and I come from Greece. I spent two months volunteering with an ESC project in Zagreb, Croatia. I randomly found the "Green Fingers" project conducted by an NGO called OAZA on a Facebook group and as there was lockdown in Greece and my university classes had stopped giving in-person lectures, I grabbed the opportunity to leave away from my country and taste the volunteering experience abroad. The project sounded interesting and the organization was really supportive so I went for it without second thoughts!
During my stay in Croatia, I and the other 11 volunteers coming from 9 different countries, ran workshops related to environmental issues at the primary schools in Zagreb and on the outskirts of the capital. We had the opportunity to make contact with young students and we tried to inspire them about topics such as sustainable development, recycling etc. We also tried to share with them our cultural background, having workshops about traditions, basic expressions and habits we have in our countries. We also tried to maintain the school gardens by fixing damaged furniture, painting and planting flowers. And last but not least, we conducted 2 awesome garden festivals, in Petrinja and in Stubicke Toplice as well as activities for the "International bee day". It was a great experience because not only did we have the opportunity to spend time and share our knowledge with those students and be connected with nature at the gardens, but also we created all the workshops and games by ourselves. This was a satisfying experience as we realized how creative and productive we could be. Personally, at the end of the project, I felt really proud about all these things I had achieved in Croatia.
In our free time, we were exploring areas around the city or we were spending time together in the hostel. The city of Zagreb was a wonderful place to be during spring, as it is the greenest capital I have ever visited. We used to spend a lot of our free time at the parks which are everywhere around the city, such as Jarun lake, Maksimir etc. We also had the opportunity to meet people from different projects and local young people and as a result, our free time was really interesting, meeting people from all over the world. Not only did I have fun with them, but also It was an experience that helped me broaden my horizons as it was the first time a met so many people from different countries and exchanged ideas with them. In addition, our hostel free time was also enjoyable as It was a friendly place with a lot of common rooms and an outdoor kitchen where we used to spend a lot of evenings all together. At the end of the project, we had some free days so we had the opportunity to explore places at the coast. I visited Rijeka, Split, a wonderful traditional island named Hvar and the incredible national park of Plitvice.
Volunteering has helped me improve myself. First and foremost, I improved my English and I gained fluency and self-confidence while speaking in English. Moreover, it made me more open-minded and more mature as I exchanged ideas with people from the whole of Europe. And last but not least, it helped me have more empathy, be less stressed, more relaxed and able to adapt to new situations.
All in all, my volunteering period in Zagreb was a life-changing experience. After the Green Fingers project, I plan to do more volunteering projects and I wish I will be able to do that as soon as possible.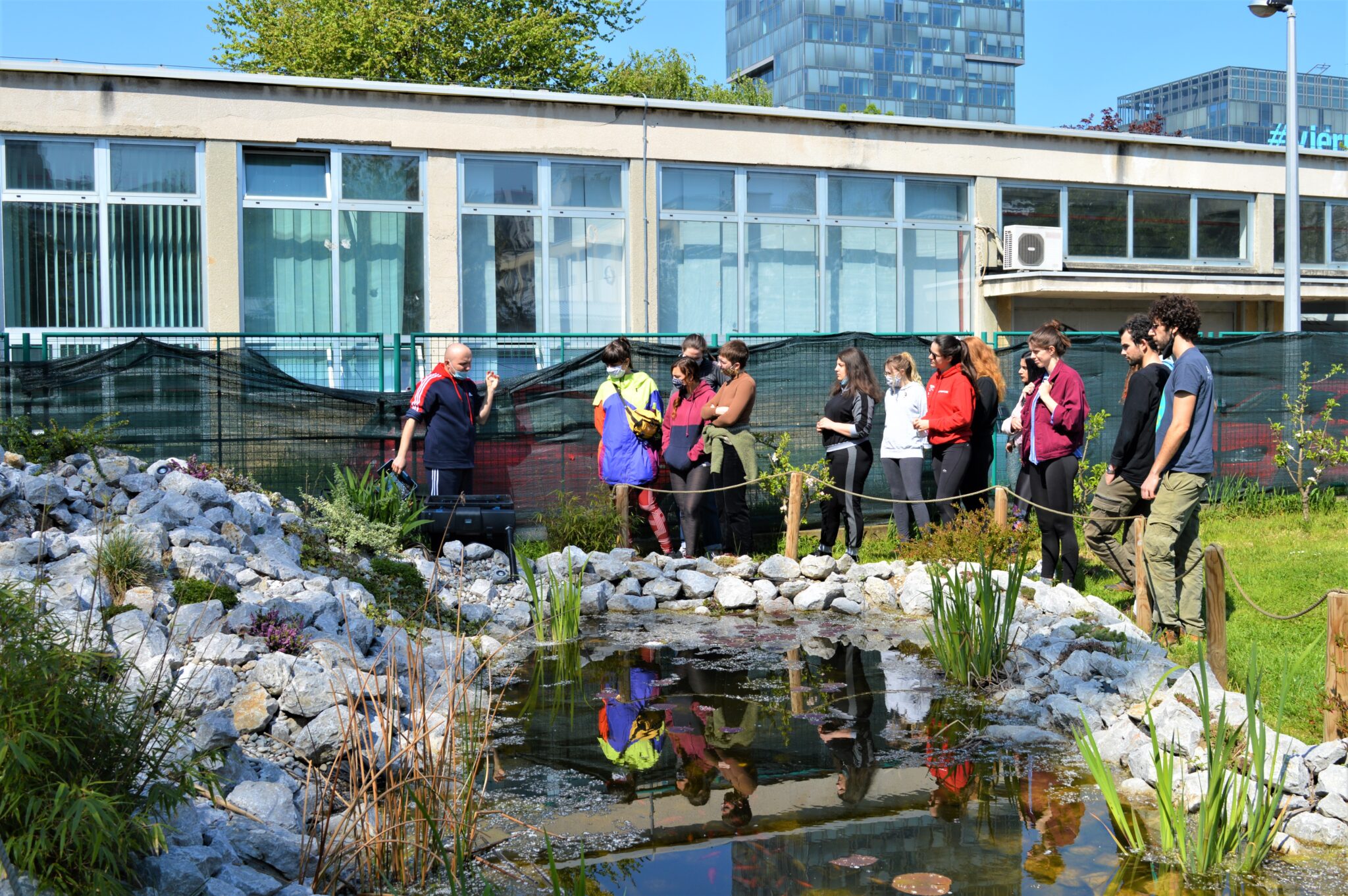 8. Milica, North Macedonia
My name is Milica Zisovska. I come from North Macedonia, and I'm 25 years old.
This was the first volunteering experience I have ever done, and it had an enormous impact on my overall perspective of the vegan and vegetarian lifestyle. I've always wanted to volunteer somewhere, but because of school and work during summer, I never had the time to do so. I found out about this particular project on SFERA international's Instagram profile. It sounded too good to pass, so I decided to apply and was lucky enough to get picked to go. So the next logical thing was to pack, and that's where my adventure began.
The project was based in the capital of Croatia in Zagreb, and it was such a great experience to volunteer there for a whole two months. OAZA's Green Fingers project opened my mind to new possibilities and the different lifestyles that vegans and vegetarians live. I got to meet a lot of cool people from different countries from all over Europe.
We were focused on raising awareness about vegetarianism, healthy living, and sustainability, also the importance of recycling and reusing things and overall how to make better life choices to help the planet in a way by informally teaching the children in the schools about the given topics so they can grow up and make better choices for themselves and the environment around them. We got to work with children from different schools by presenting the workshops we created for them. We also worked in a couple of school gardens where we got in touch with nature and the importance of planting new trees and flowers for our environment.
The place we called home for the two months was Hostel Mali Mrak. I also got to experience living in a hostel with different people and different characters, which was an interesting experience, to say the least. The time spend in Zagreb was priceless, and it went by fast. We had a lot of fun days and some challenging days as well. My wish is that a lot of young people get to experience what I did and learn from it because I found it to be very useful for my overall development as a person.
OAZA really helped me get out of my comfort zone in those two months I was there, for which I'm very grateful. Having a "job" that includes informing and teaching children about interesting topics and making them laugh, dance, play interesting games and seeing them happy was the highlight of my days spent there.
If you are an open-minded person and want to go on an adventure and experience new things, this is the right project for you. I would like to take my time to thank OAZA for being such a great hosting organization and wish them good luck in finding even more new volunteers for their next projects. And if you are a volunteer reading this and thinking about jumping in and doing this interesting short term volunteering for two months, think no more cause I bet you that after everything is finished and you go home, you will go back on the days spent there and wish you had more time to do what you did with the help of the incredible OAZA team.
9. Mario, Spain
Being part of OAZA was a very rewarding experience that surpassed my expectations. I was part of an excellent team of young people who soon became friends and along with our coordinators, we became a family.
The team of OAZA went the extra mile to make sure we had a great experience and we're always trying our best to do things right. We were offered some extracurricular workshops and seminars that made me really happy. One of the reasons I am volunteering is to learn more about myself and find the right path to my dream job. It was because of this that I was really surprised and excited when Philip offered us the opportunity to assist in his "Find your Life Call" seminar. We were also able to attend a "Non-Violent Communication" workshop and a short introduction to the Croatian language.
The food of the Joyful Kitchen was amazing and we were always keen to try their new recipes.
We were often showered with a lot of work and tight schedules, but it was all worth it. Everybody had a great, positive attitude and even though sometimes we encountered difficulties along the way, we managed to pull through with great results.
I felt we were all united in the cause and the will to do some good in the new generations. We wanted to convey the right messages and make a good impact and I believe we managed this. We used music and other resources that quickly became popular around the schools. Mile, Jasmina and the rest of the team were always eager to help us create new material and encouraged us to try different things. I am very thankful to them for offering this opportunity to experience non-formal education first hand, and to support us with positivity and humour.
I will never forget my time as part of the Green Fingers team and I hope, sooner than later, I can come back and visit. We will see.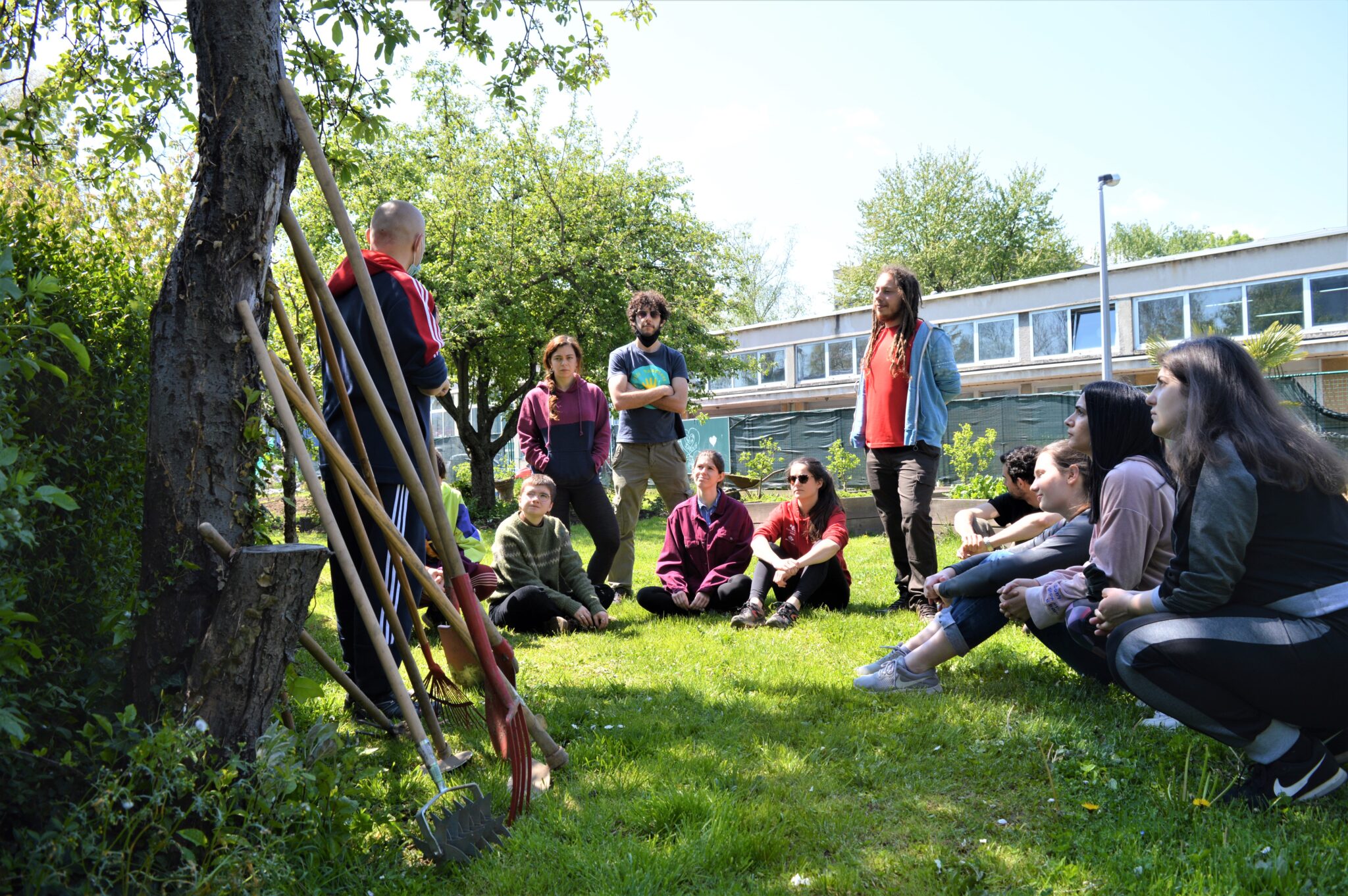 10. Patrycja, Poland
When in April I was waiting for a plane I did not know what to expect. I was excited and curious. Everything was unknown. New place, new people, new language. I decided to go for the ESC project very spontaneously. My job was closed during the lockdown and I just want to move, do something, be around people. And when my friend told me about volunteering opportunities I did not want to waste any minute.
And from the beginning that adventure started to change my life. Those 2 months gave me a lot of experience. I learn how to open up and live with a group. I realised how creative a person I am and I had the opportunity to break many boundaries I didn't even know I had. People I met, 12 volunteers from 9 different European countries met to have an impact on changing Europe. We all were from different backgrounds and we talk a lot about our experiences and exchanged points of view. That time helped me be more open-minded for other people beliefs and other cultures
Were amazing and as various, we were during workshops we cooperate on a professional level.
I was studying online at the same time- nothing is impossible if you want to make a change. There is always the way if you want to travel, get to know yourself.
We didn't have time for boredom. We were working on workshops and in the gardens sometimes till 5 pm.
Working with children has given me great joy. They are so carefree and curious about the world. It is pure pleasure to watch them grow and get excited about their time with the volunteers. I was too shy at first, and some of the kids spoke English much better than we did!
I was very impressed by the workshops where we exchanged our experience about
sustainable living and how early children have begun to realize the importance of green living.
During our work we not only visited schools in Zagreb, we also managed to go to Petrinja and Stubicke Toplice, where we were incredibly hosted. We had workshops or gardening type things depending on the place, where we could paint, plant flowers and build garden furniture from pallets.
In our free time, we relaxed together by going to parks, cooking and exploring the city. Zagreb is amazing.
Zagreb is amazing. Transport was very easy and trams took us to our favourite places – beautiful Maksimir Park, where you could take a break from the local hustle and bustle, Jarun Park, with designated places for a barbecue or the old town. In our free time, we also met other volunteers from ESC projects. This time is the perfect opportunity to make friends with people from all over the world. When we didn't feel like venturing into the city, there was a beautiful forest next to our hostel with a viewpoint over the whole area. Additionally, I managed to visit Split, Zadar and Hvar, because after the project I decided to extend my stay in Croatia.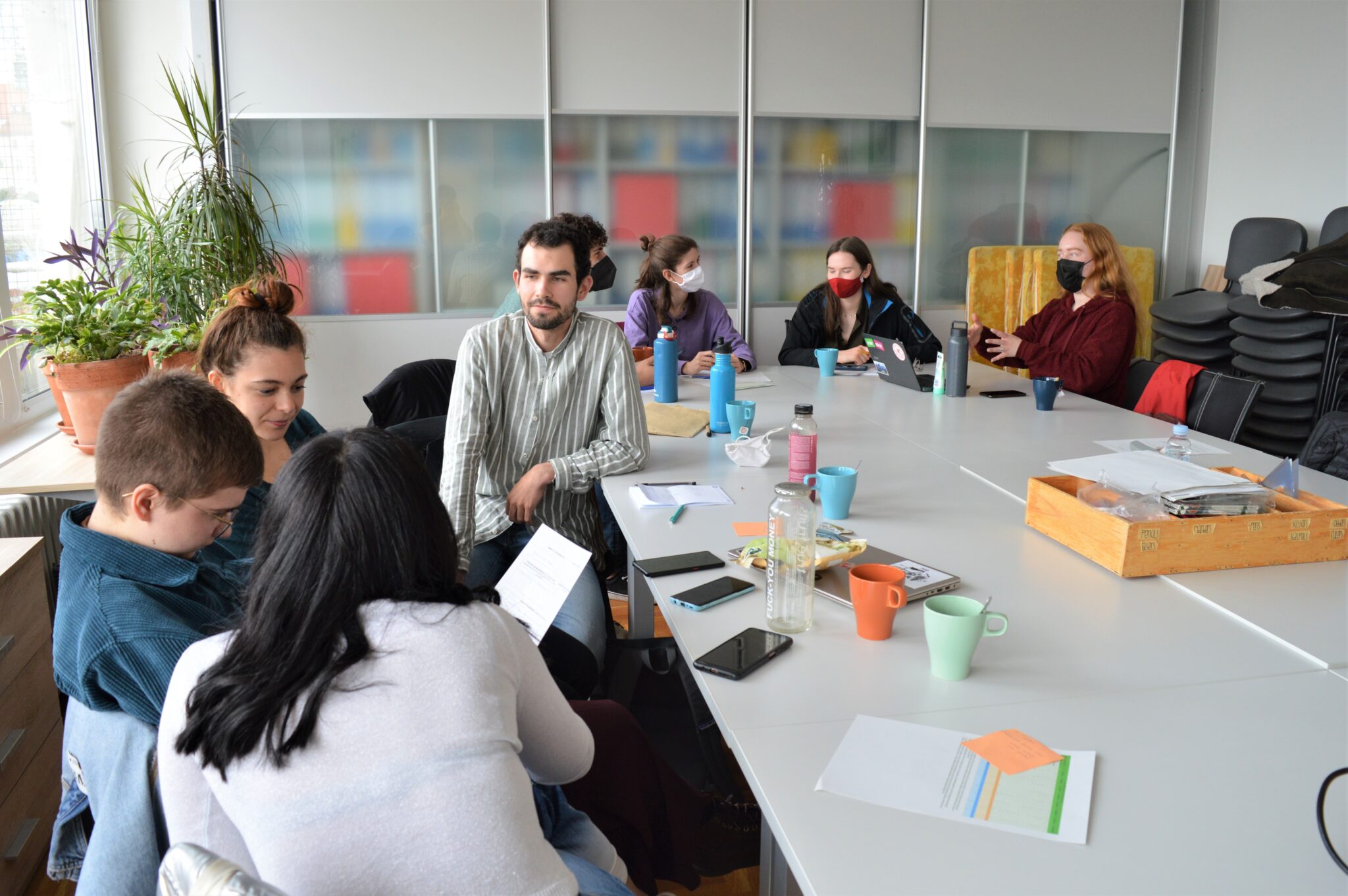 11. Manon, France
Introduce yourself! Why did you decide to go abroad and volunteer?
Hi there, I'm Manon, a bunch of energy from France. I am 27 and I spend most of my free time hiking or practising sports (rock climbing, biking, running, working out)! Before volunteering I was working in a takeaway restaurant. I am very interested in all the environmental issues our society is facing and as a result, I studied biology and ecology for 6 years. I have always wanted to volunteer abroad in order to take part in an eco-friendly project. Now seemed a good time because I wasn't involved in something I liked at home and I needed to give more sense to my life and spend my time doing something meaningful.
What did you do during your stay in Croatia? What were your tasks?
I had the chance to join OAZA Green finger NGO for 2 months volunteering with 12 other people. We had a lot of different tasks during our stay in OAZA. The general aim was to raise awareness about sustainable development in Zagreb's schools. We were in charge of creating workshops for the kids about different topics linked to sustainable development (recycling, bees protection, gardening, ecosystems…). When they were little, we turned the workshops into games and when they were older we organized debates and also a sustainable challenge.
Then we presented workshops to the kids. To make it funnier we also created energizers and
songs with choreographies we could teach them. Finally, we did some gardening in the school gardens: filling plant beds, building a bamboo roof,
planting flowers. We moved around Zagreb a lot and it was nice to visit different types of schools: rural and urban. They were really happy and grateful about our venue and always welcome us kindly with food and coffee.
What did you do during your free time?
I spent my free time with the other volunteers, discovering Zagreb and Croatia. We did a lot of
hiking, swimming in Jarun, we went to Rijeka and Plitvice. We were also a small group of climbers who joined the climbing gym. Of course, we also tried various bars in Zagreb and had a lovely time with all the volunteers.
Has the coronavirus pandemic affected your project?
The coronavirus did not affect the project as much as I expected because we had the chance to go to the schools and interact with the kids. The only difference was that we were not allowed to be inside the school which could be problematic when the weather was not nice. Also, we had to wear a mask which could be tricky when we tried to communicate with the kids.
Otherwise, I did feel like the sanitary situation was much of a burden for me during the project.
What has volunteering given you?
The envy to keep volunteering abroad, broadening my mind. After the volunteering I questioned a lot my way of life: should I find a job and go back to reality or just leave everything behind and keep volunteering everywhere? I still don't know but this experience definitely broadens my horizon and was a fantastic opportunity to feel useful and meet great people. Also, the followed the vegetarian challenge during the volunteering and since I'm back in France I'm still vegetarian!
What are your plans after the project?
At the moment, I work (really hard) in a restaurant. The plan is to save enough money to travel and volunteer abroad for a year.
Would you recommend the experience of international volunteering to someone?
Of course. Everyone should volunteer abroad it just brings the best version of you and change your vision of the world forever.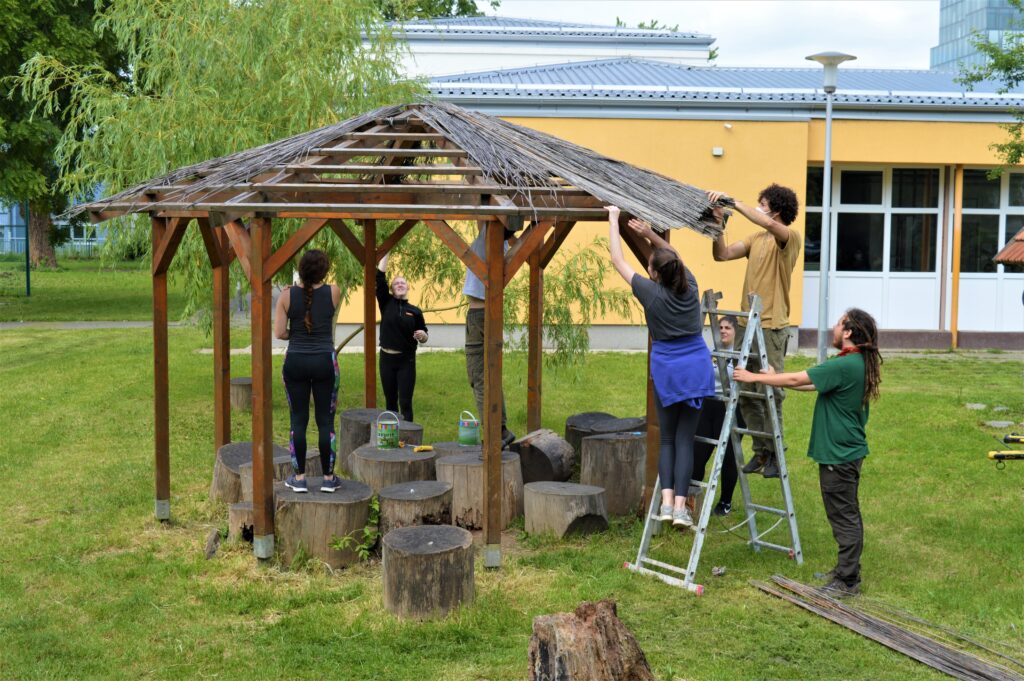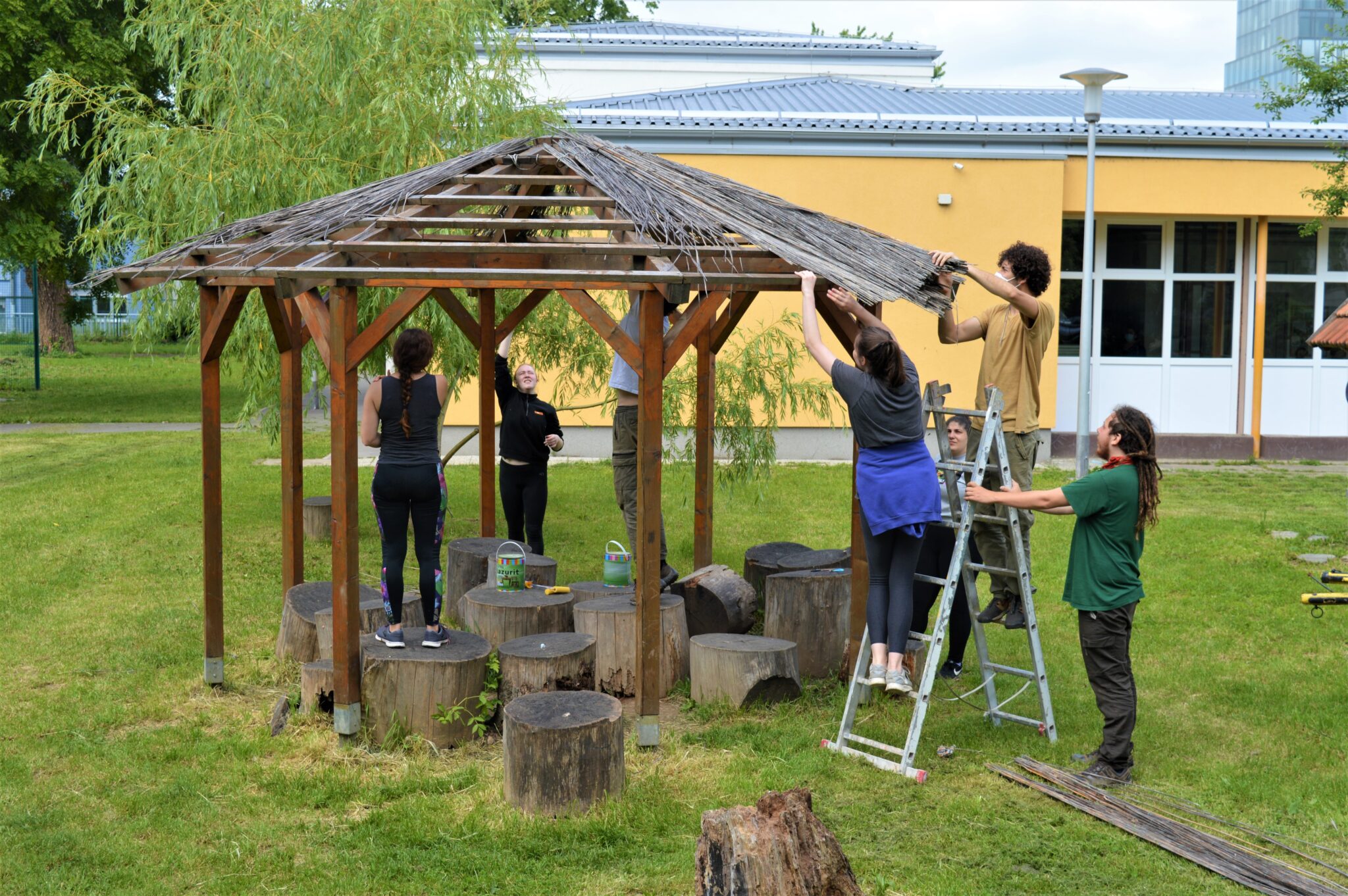 12. Olivia, Sweden
Through a great combination of luck, willpower and spontaneity I got the opportunity to volunteer on the amazing project that is Green Fingers.
I had already volunteered with another organisation in Zagreb in 2019, but after being heavily affected by the pandemic I felt I could no longer stay in my small hometown in Sweden and decided to come back and try my luck in Zagreb again. Said and done I packed my bags and went to Zagreb not even knowing that OAZA existed. I just wanted to participate in that same project I did almost 2 years ago one more time and in the meantime try to find myself a job. Well two months passed and I didn't have a job, but as a very lucky coincidence a friend of mine reached out to me to tell me about OAZA and how they were looking for short term volunteers.
I am immensely happy that I got the opportunity to participate in the project, I went into it with virtually no expectations yet it was better than anything I could have hoped for. This experience made me more connected in every sense. To nature, to the people around me, to myself. ESC is a very special thing, it shakes your life around and you never really know what to expect from it or after it.
During the covid-19 pandemic, there has been a lot of talk about having "bubbles", a small social circle of people that you can still meet on a regular basis. In a group of 12 short-term ESC volunteers, I think it's impossible to not become a bubble but during the pandemic, it became even more powerful. We were one household, one family. We looked out for each other and took care of each other. Whatever we did it was with our bubble and everyone was always included and welcome. To me, this is the most precious part of volunteering. 12 people from different backgrounds and cultures joining forces and creating something together, proving that diversity and cooperation are the most important things we will ever have.
The tasks of the volunteers were of course also extremely satisfactory. To have workshops with the kids and see their eyes light up when we arrive at the school makes my heart so warm, to discuss topics that concern their future on this planet with some of the brightest teenagers I've encountered or worked with our entire bodies to restore a school garden were some amazing feelings. We didn't only teach though, I have also learned many new
things about caring for gardens, nature and the planet as a whole. I wish I could pick a highlight from the project. Maybe it was the garden festivals in Stubičke Toplice and Petrinja? Where we with incredible organisational strength arranged nearly 30 workshops while also working on the school gardens, playing football and volleyball with the kids and just talking to curious parents, teachers and other volunteers. Or was it all of the hiking we did in our free time? All the places all around Croatia that we went to and explored together? The movie nights?
I have no idea, there were so many things that I could call highlights. What I do know is that this project gave me a lot and I hope I gave something back.
To everyone involved; thank you for those two months.