Petra has spent the last six months near Belfast, Northern Ireland to volunteer for the Glencraig Life Sharing Project as a part of the European Solidarity Corps. She was hosted by Camphill Community Glencraig – a community where adults and children with different abilities live, work and study in a supportive and inclusive environment on a beautiful property in the middle of nature right by the sea.
How it was for Petra and what challenges she faced – read in our mini-interview!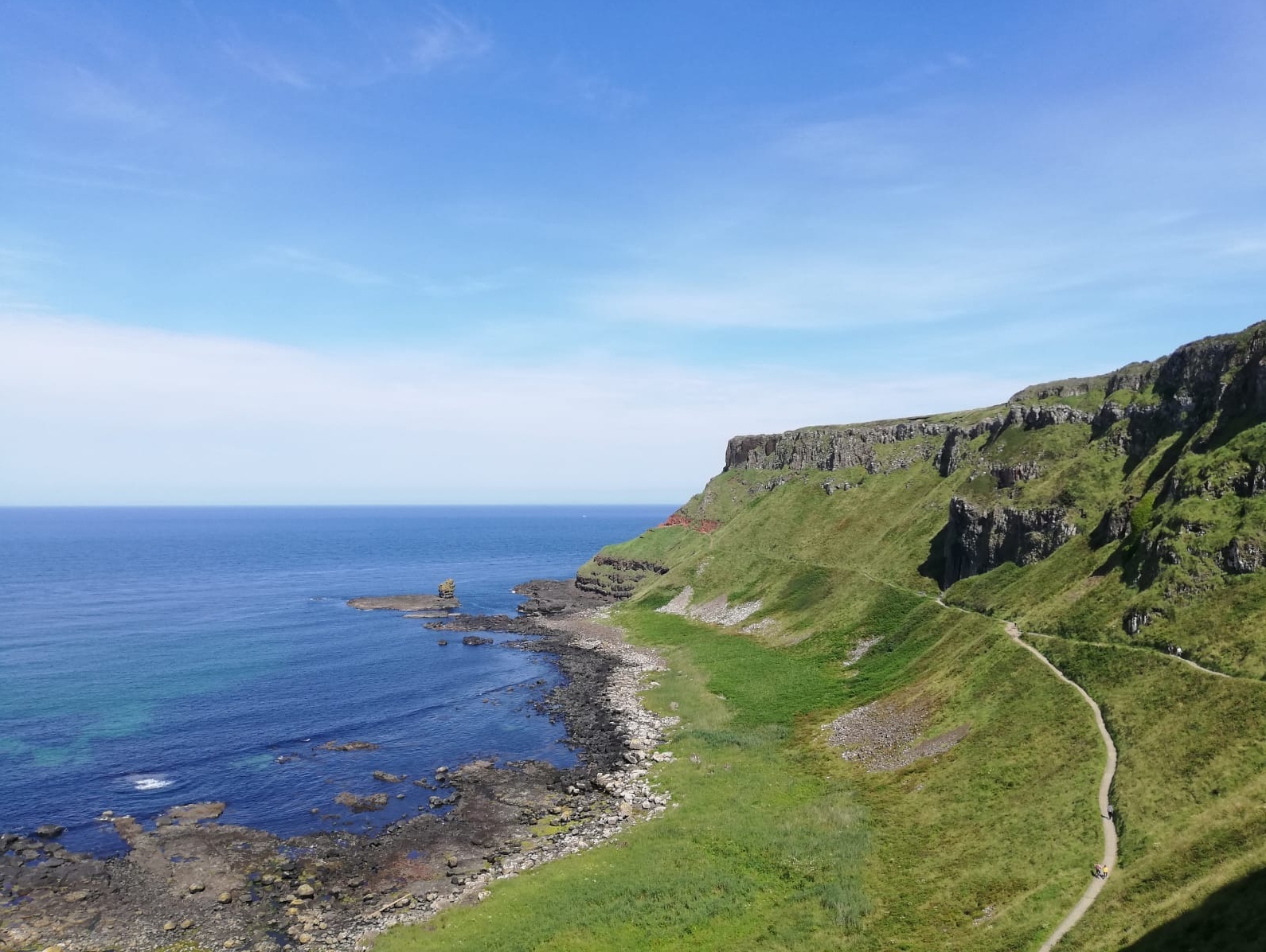 What did you do during your stay in Northern Ireland? What were your tasks?
Each volunteer was assigned a house where people with different abilities live. In that house, a volunteer would work five days a week for approximately seven hours a day. The tasks of volunteers depend on the needs of the people living in that house. My typical day included everything from helping to get out of bed, get dressed, shower, use the bathroom, eat, etc. We also went for walks every day or just spent time together (e.g. watching movies). In addition to providing personal assistance, volunteers and staff keep the houses clean and cook for everyone in the house on a daily basis.
What was your favourite thing about working and living in the community, and what was challenging for you?
I think my favourite part was meeting all the new people and volunteers from different countries. Living in the same accommodation with more than 13 people can sometimes be challenging! Keeping the kitchen (or as we called it "chicken") clean was the biggest problem, ha ha! However, I'm glad I was a part of it.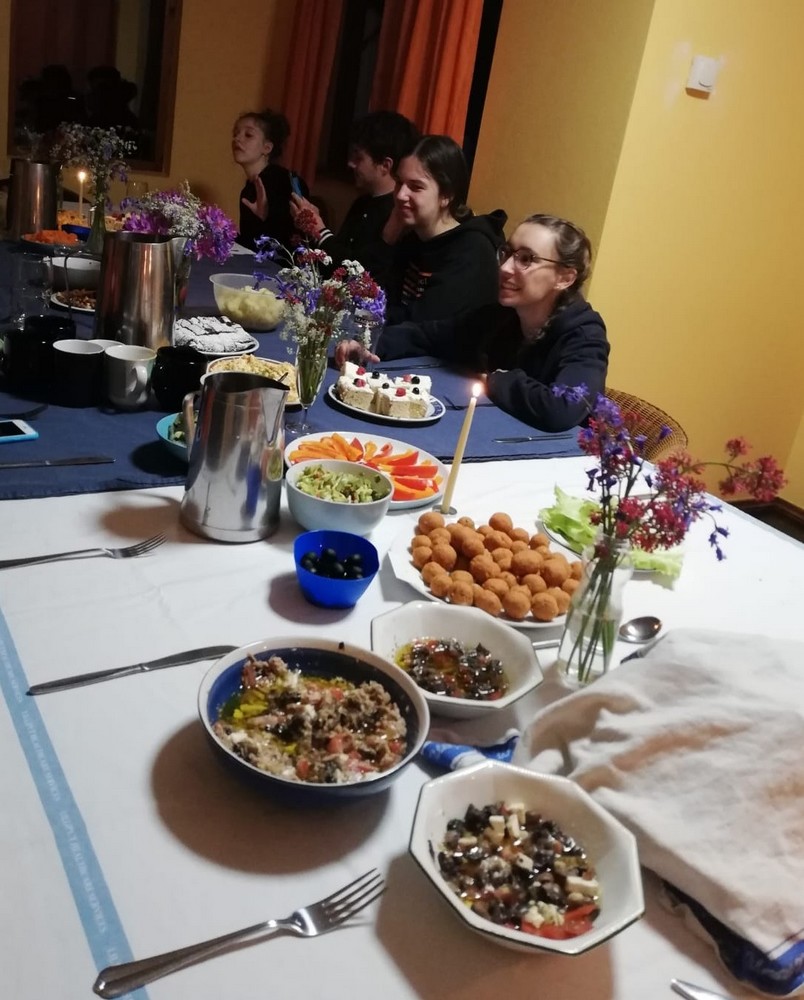 Why did you decide to go abroad and volunteer?
Unfortunately, after three years of working in a private company, I lost my job in Croatia and I didn't know what to do next. I stumbled upon the website of the European Solidarity Corps and that's how it all started.
What has volunteering given you?
One of the reasons I chose volunteering at Camphill Community Glencraig is that I wanted to gain experience working with people with learning disabilities. It's something I would love to continue doing in the future. I learned a lot here and that experience will significantly help me in finding a job. Also, independent living in another country made me even more self-sufficient and empowered.
What did you do in your free time?
I spent most of my free time with my boyfriend, who is from Belfast and lives there. That was another plus why I decided to join this project. Also, we went on trips with other volunteers which were always fun thanks to our mentor John.
Has the coronavirus pandemic affected your project?
I can't even describe how negatively the pandemic has affected my life and work here. For the first few months, we were not allowed to leave the community at all, so I spent my free time walking the beaches next to the community. Workshops (places where volunteers together with community members go and do different things every day – e.g. craft workshop, laundry, estate…) were closed until recently and even now only some people are allowed to attend the activities. Yoga, circus and all other events were also cancelled until further notice. I don't think I've fully experienced the "normal" Camphill and everything it has to offer.
What are your plans after the project?
I decided to try to stay here in Northern Ireland and find a job. I have two interviews next week so we'll see where that takes me.
Would you recommend the experience of international volunteering to someone?
Of course! Although I sometimes found myself in situations that were challenging, I always managed to come up with a solution either on my own or with the help of mentors John and Sarah or other volunteers. I think this experience has definitely enriched my life.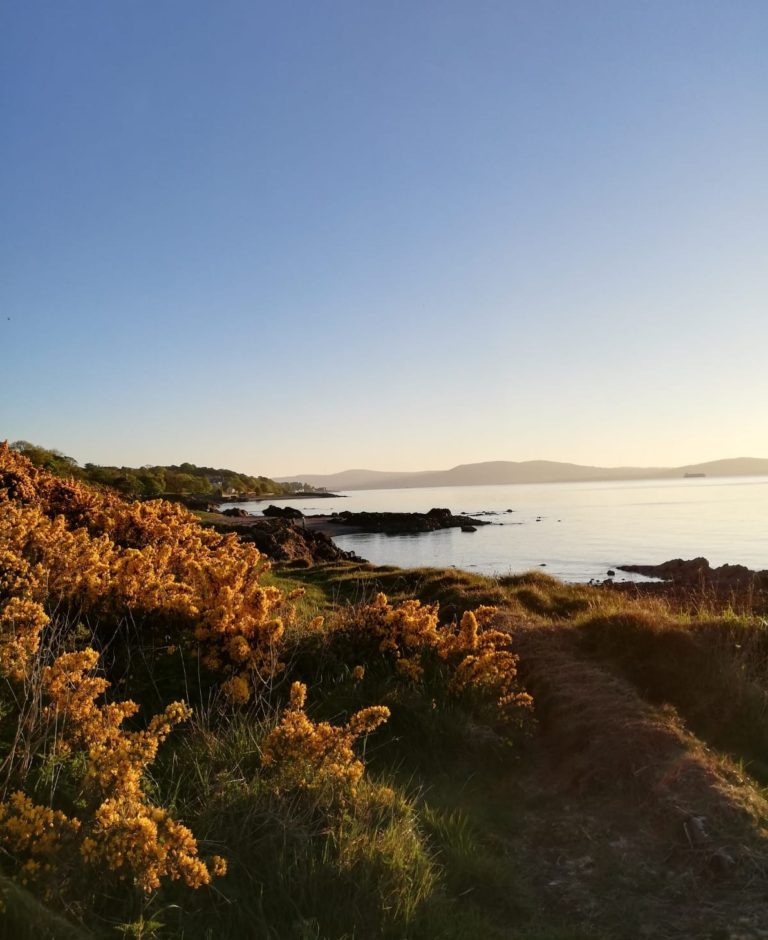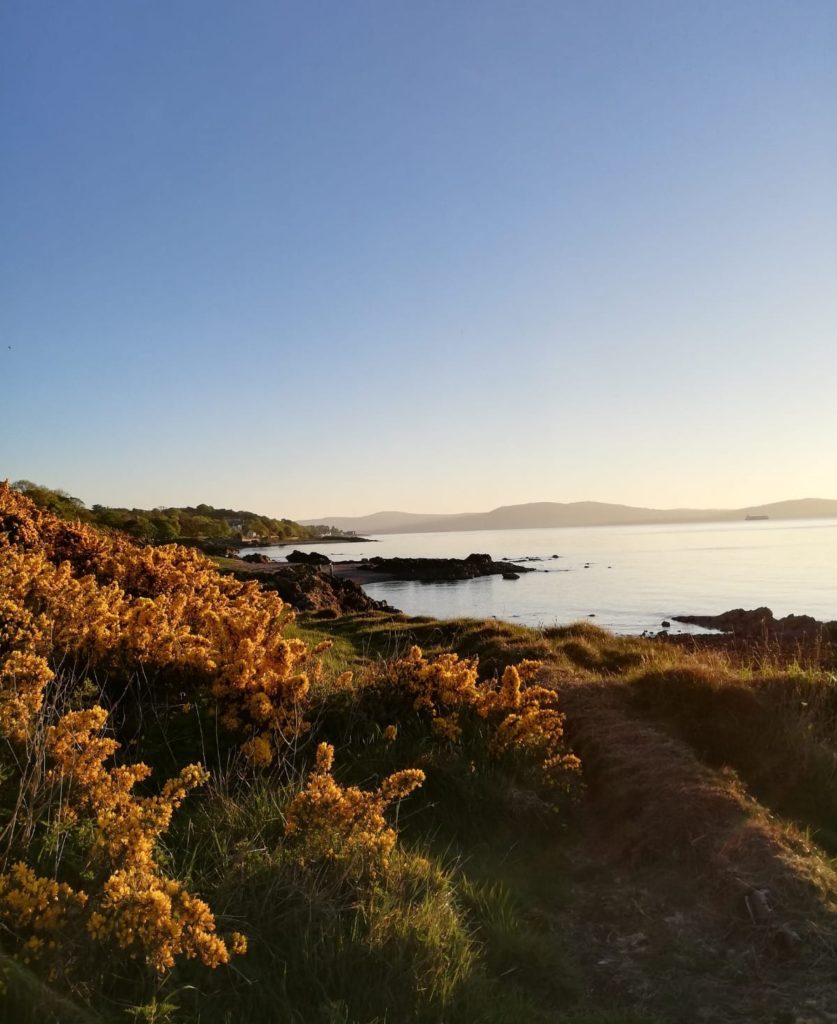 If, after reading this text, you want to become an international volunteer, take a look at the database of available projects in the European Solidarity Corps program. If you have any questions, feel free to contact us at volunteers@oazainfo.hr.
Good luck!