The Marketing Enigma conference by HAZEF was held from 04.04 until 05.04.2022. The aim of the seminar was for students and graduates to get an idea of how it is to work in PR and Marketing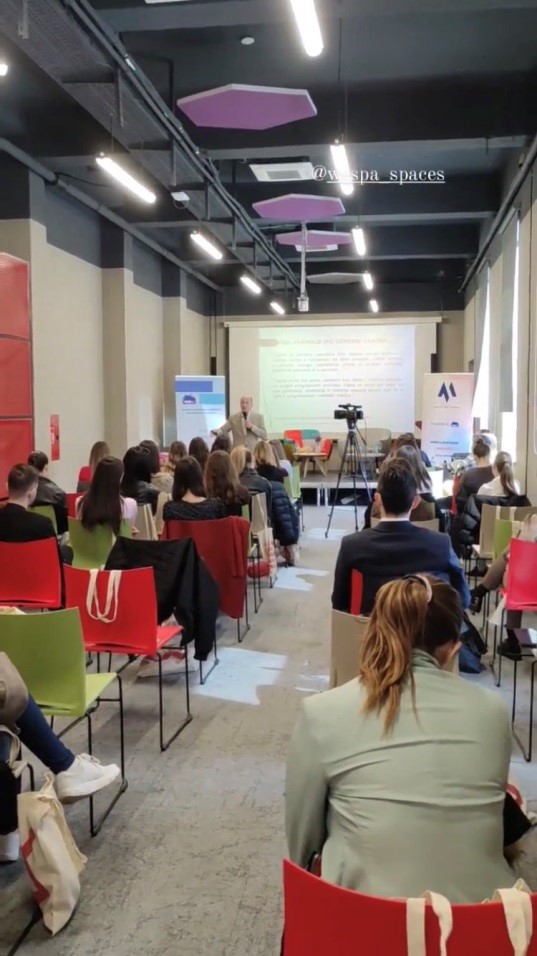 The first part of the seminar, at the first day was reserved for lectures by Igor Mladinović, from Imago Ogilvy, Nikola Žinić from Bruketa & Žinić & Grey, Maja Vreska Bodalec from Podravka, and Miranda Mladin. The moderator was Branka Dropulić from EFZG. After the break, the lecture was held by Josip Stanć and It Designer, Tanja Roca a Deeshpet and after the final break Berislav Tomšić, Maja Šplajt and Maro Pitarević all from Real grupa, had their speech and closed the first day of the conference.
There were fewer orators and a special guest at the conference on the second day. Before the break, we had the chance to listen to the lecture from Jan de Jong Webpower Adria, DNA CROP, Violeta Colić, Željka Martinović, from the communication office Colić, Loco i partneri HURA. After the brake, Kamilo Antolović, from K&K Promotion, Ivana Biošić from Edward Bernays University College, Manuela Šola from Komunikacijski labaratorij and Tanja Džido from MBA Shhhefica had their speech.
The beginning of the presentation was exciting; I liked the topic of creativity because "Creativity is when you invent something new, in the environment that there is a meaning." I also learned that creativity is just as important as education and helps in our work. I also liked Tanja Roca's lecture and the anecdote about Ernest Hemingway and his 6-word story. She wanted to say that a story gives us (or our customers) a space to think further. But the story is also essential for the employees because they use it to develop the whole plan, so the "product" is passed on to the customer. In general, I enjoy being part of the HAZEF. The only thing I don't like about their seminars is that we could not follow the conference onsite; instead, we had to watch them online.
Another thing I wanted to mention is that every workshop is a unique experience for me because the things they talk about are inspirational and help me while I'm on my volunteering project in OAZA. I believe they'll also help me in the future when I get a job. Having a thing for PR and Digital Marketing, this seminar was my favorite so far. I will use and remember the tips and tricks I learned here.
Author: Marija Tofilovska, ESC volunteer
Photo source: HAZEF Instagram